I've been looking for a good
italo disco
compilation. Not to be confused with mutant disco (which I still don't understand even after buying the ZE records compilations), italo disco is generally considered disco music that was created in Europe even after the disco backlash in the U.S. There was never a backlash in Europe, so the mirrorball kept spinning.
As far as sound, I generally think of it as space age 80's music, with lots of synthesizers, vocoders and icy rhythms. There are a lot of artists who churned out a hit or two and then disappeared forever.
Italo disco has had a resurgence this past year. Actually, I didn't know what italo disco was until this year. I credit Johan Agebjorn, the Swedish producer behind Sally Shapiro's outstanding
Disco Romance
, for bringing it to my attention.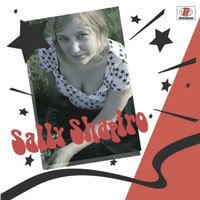 Shapiro has described the album as "italo disco-influenced pop" and cites inspiration from artists
Valerie Dore
, Katy Gray, Savage and Fun Fun. Even the album cover has a cheesy Euro 12" look to it.
Shapiro (not her real name), is a mysterious and possibly reclusive character, rarely giving interviews and with no interest to perform live.
She has beautiful vocal melodies. On songs like "Find My Soul" and "Time To Let Go," there's a level of sadness that keeps her from sounding precious. She has a soft, almost effortless singing voice, which works surprisingly well for this style of dance pop.
Musically, for a genre that's known for it's cold synths and robotic beats, Agebjorn adds an incredible amount of warmth and depth to the songs. Even though it's a dedication to a genre they love, the album certainly stands on its own as a great electro pop album.
After months of listening,
Disco Romance
still gets played regularly in my world. "I Know" is one of my top played songs on my iPod. The album has 9 tracks, two of which are excellent remixes, and one ambient soundscape.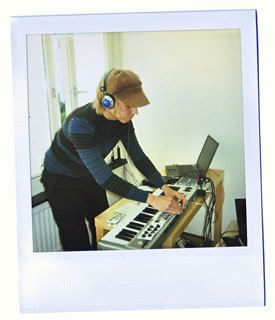 Trying to search for the music that inspired this album was difficult. Agebjorn provides clues with his hot DJ mix, "We Go All Night Long", broadcast on German Internet radio Welt-am-Draht. This 13-track mix features some italo disco classics, as well as songs by Sally Shapiro and Lindstrom.
I highly recommend it, and it's
free to download
on his site. Scroll down to "DJ mixing" and if you like, ask Johan for the track list -- he will reply.
There are tons of italo disco compilations out there, and yet, none seem to be a guaranteed crash course. Locally, I'm not quite sure where to look. At my regular record stores, the areas for "Disco," "Euro Dance" and "World Music - Italy" don't have what I'm looking for. There's a bunch of comps on Amazon that I might end up checking out. If any of you have recommendations, please add comment.