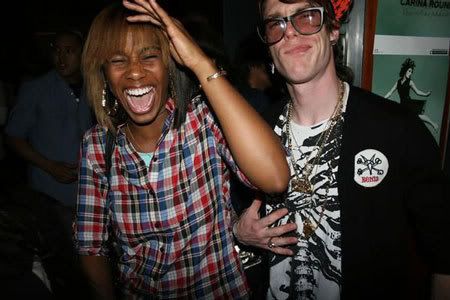 From Morrissey and M.I.A. to dance mixes from Fabric and DJ Kicks, I've often found myself forgetting the entire mix and focusing on just one or two songs that quickly grab my attention.
Santogold's collaboration with Diplo on

Top Ranking

has a few of these moments, but the stand-out track for me has to be Trouble Andrew's "Run - Hide."
When this came on after the laugh-inducing skit with Mark Ronson, I literally stopped everything I was doing and wondered what artist I was listening to.
"Run - Hide" is a drowsy, lo-fi electro hit.

It immediately reminded me of the more pop leanings of the hyped Berlin labels of the early 00's, yet with a more fresh, hip-hop edge.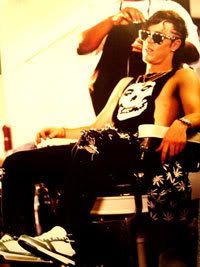 It starts off with creepy organs, then Diplo's beats kicks in and we get the smooth chorus and the crisp, vintage synths. Everything about it is outstanding.
After listening to Trouble Andrew's less interesting songs on his MySpace, I truly believe Diplo must have worked wonders to produce this track. Complete kudos to him, but also to Trouble Andrew for his great vocal delivery and overall sex appeal.
This track is available as a free download on Trouble Andrew's MySpace, so please go there and have a listen.