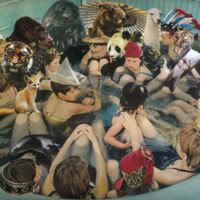 Panda Bear




Person Pitch


Astonishingly beautiful. Never mind 2007,

Person Pitch

will go in the history books as one of the best albums of the 00's. My absolute favorite part of this record is in "Bros" from 7:59 to 8:58. This album for me defines the incredible year that I had (a rebound from a fairly awful 2006).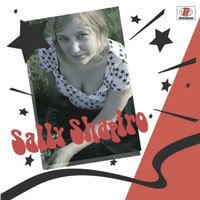 Sally Shapiro




Disco Romance


I didn't even know italo disco was a genre until hearing this album. Beautiful synth washes, simple pop compositions and a mysterious, soft-spoken singer. I love every minute of this

Disco Romance

. Also, producer/songwriter Johan Agebjorn has introduced me to a handful of artists through his musical inspirations.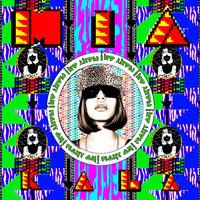 M.I.A.




Kala


Even I was surprised how much I ended up listening to this album, especially after disliking the prep singles, "Bird Flu" and "Boyz." M.I.A. is one of the few artists with views on globalization, imperialism and poverty that people are listening to.
She's a complete treasure.
"Hustle," "Paper Planes" and "Roadrunner" are my favorite tracks.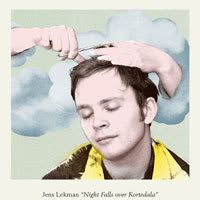 Jens Lekman




Night Falls of Kortedala


I have a deep appreciation for storytellers, especially when they have touches of humor and sadness in their stories. This is one of the very Iranian things about me. Jens has this quality, and also a really great ear for sampling and arranging. Musically, the album veers from tropical disco to traditional folk. He's sensitive and funny and never too precious.

Simian Mobile Disco




Attack Decay Sustain Release


An amazing dance album with its gloopy, sci-fi hip-hop electronics. While Daft Punk and bands like Justice weigh heavy on many minds, the music from this British duo is what I will remember from 2007. Although A-Trak's "Hustlin' Hustler" is my definitive version of "Hustler," the rest of the tracks are mighty fine without any remix treatment.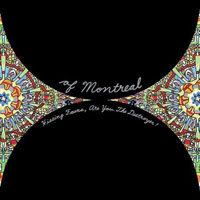 Of Montreal


Hissing Fauna, Are You The Destroyer?
My jaw just about dropped when I first heard this album. I can't believe this is the same band that used to sing about P.P. Icycles and Lamar. It's almost a psychedelic experience to hear Kevin Barnes becoming so painfully honest. "She's A Rejector" is my favorite.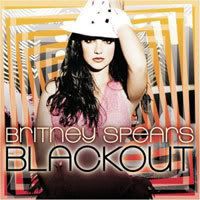 Britney Spears


Blackout
I'm not even shitting you. I

really

liked this album. "Break The Ice" is one of my favorite songs of the year. Great production, completely upbeat all the way through and still pretty sexy. Most people hock shit albums, but for once a mega star has a hot album that's

not

being shoved down our throats. What is wrong with the world today?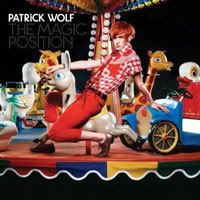 Patrick Wolf


The Magic Position
The latest in a long line of great British eccentrics. This album has a whole lot of a drama and even more fun. I think it's Patrick's voice and his strange, uncomplicated productions that keep me coming back. He's very talented and there are some beautiful songs here.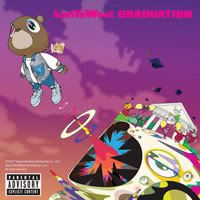 Kanye West


Graduation
Although I really liked this album, I was surprised by the amount of laid back, mellow jams. I thought the whole album would innovations like "Stronger." Still, songs like "Good Life" and "Flashing Lights" didn't let me down. I also count "Can't Tell Me Nothing," Kanye's mix tape, as part of this favorites deal.

LCD Soundsystem


Sound of Silver
This album took a very long time to warm up to me. I thought it was too masculine -- I just didn't get excited about it like the last album. Soon enough, "Get Innocuous!", "Someone Great," became increasingly infectious. I still really dislike "North American Scum." Must be big with the foreign contingent.




Overall, kinda of a weird list for a weird year. The first 6 or 7 albums were easy for me to decide. The last few were a challenge, only because I wondered if I bought enough new music this year. Then I looked at my collection, and saw albums from Animal Collective, Caribou, Arcade Fire, The Shins, Modest Mouse, Devendra Banhart, The White Stripes, Interpol, Bloc Party, Dizzee Rascal, Bjork, Chromeo, Maximo Park .. all bands I cherish. I could easily name 2-3 songs off each one that I really enjoyed, but not a favorite as a whole.

Also, this is my list of my favorite collection/mix tape/remix albums.

1.

Ce Soir, On Danse

, Chromeo
Incredible mix. Introduced me to "Put The Freeze On", early 80's space disco/R&B and some sweet soul jams.

2.

We Go All Night Long

+

Crying on the Dancefloor

, Johan Agebjorn
Amazing italo disco mixes. Introduced me to Mr. Flagio's "Take a Chance" and Nicolas Makelberge's "Dying in Africa." You can download them here and here.

3.

Dirty South Dance

, A-Trak
Kanye's DJ and Kid Sister's partner in crime came up with the hottest dance mix. The word "mash up" makes me vomit, but when A-Trak mixes Kavinsky and M.I.A., or Gwen Stefani and LCD Soundsystem, it's a whole different ballgame.

4.

I Like Turtles

, Diplo
Also known as the free mix he did for Pitchfork (although no longer available). This is the mix I would play walking to the gym on Saturday mornings. A great way to start the day .. lots of hot beats on this. I think Diplo is a great producer.

5.

Fabric Live 33

, Spank Rock
An sensitive mix of old school jams and new dance from a band obsessed with sex. This mix was fresh to my ears when it first came out, and introduced me to Simian Mobile Disco, Uffie, Bonde Do Role and Para One.