Persimmon
, 1964 (Source). I saw this beautiful collage/painting at the SF

MOMA

in 1999 with my friend Amanda. I never quite forgot it.
Estate
, 1963 (Source).
Persimmon Coronation (Runts)
, 2007 (Source). The fruit revisited. His work in recent years took advantage of lots of white space.
Winter Pool
, 1959. One of the few mixed media sculptures I took a photo of at the

MOMA

in NYC April 2007.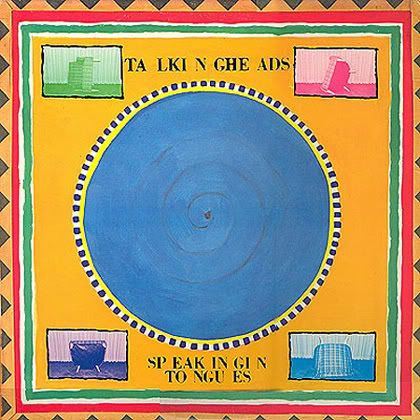 Speaking In Tongues
, 1983. Not my favorite TH album cover design (despite the award), but certainly my favorite TH album!
One of my favorite artists passed away last week. Robert

Rauschenberg

was an artist I was genuinely excited about anywhere his work was exhibited. To me, his work was always alive, vivid, imaginative and exciting.