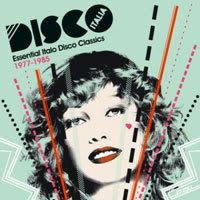 About a year ago, when Sally Shapiro was about all I listened to, I was looking for a good italo disco compilation that inspired the music of

Disco Romance

. Last week, I found

Disco Italia: Essential Italo Disco Classics 1977-1985

.
I listened to a few tracks in the store, and liked a few, including a Kano song called "Now Baby Now." Kano is one of the most famous italo disco bands, and its music is hard to find, with no proper reissues in sight. They're most famous for being sampled by Tag Team on "Whoomp! (There It Is)."

But to my disappointment, the collection overall is pretty boring. The songs are either extremely annoying ("Burning Love," "Tina Are You Ready") or try very hard to sound like American soul and funk ("Dreaming," "Love (Is Gonna Be On Your Side)."
Red Dragon Band's "Let Me Be Your Radio (Part 1)", sounds oddly like The Rapture's "House of Jealous Lovers."

This comp has little to do with what I enjoy about italo disco - that is: spacey, synth heavy, dramatic dance pop. The liner notes are very informative. I just wish they would have included songs by more of the artists they praise: Capsicum, Vivien Vee, Change and Capricorn.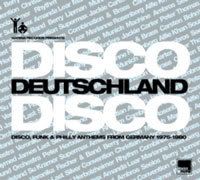 I can't differentiate what I'm hearing on this comp with what I hear on

Disco Deutschland Disco: Disco, Funk & Philly Anthems From Germany 1975-1980

. It's a far more interesting listen, with fun gems like "You've Got The Power, Pt. 1" and "Fashion Pack (Studio 54)". Whatever genre you call it,

Disco Deutschland

did it better. To be quite honest, it's all just European disco to me.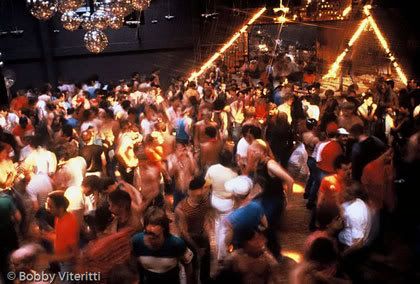 A few months back, Disco Workout posted an interview with San Francisco DJ Bobby Viteritti, one of the most famous San Francisco DJ's of the late 70's and winner of 1979's Billboard DJ of The Year. There's an amazing piece of SF history: a free MP3 from a party at the Trocadero Transfer in 1979. This is the real thing -- what people really danced to in 1970's San FranDisco. I was surprised by the fantastic sound quality. Needless to say, there's lots of Donna Summer and Diana Ross.