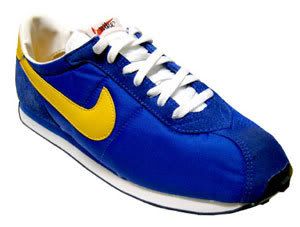 I joined a gym last October, which was sort of a big deal for me. Oh the anxieties .. body identity, looking puny to all the regulars, not knowing how to use the machines, and on and on. But I still felt it was good time to start living healthy.

I started simple with cardio, and then weightlifting, and then organizing some schedule between both. I guess the motivation at the beginning was 75% cosmetic, 25% health, but now it's become such a routine, I don't really have a focused goal. Overall, it's had a good effect on my well-being.

When I began, I didn't know how to integrate music into the gym lifestyle. I didn't want to
burn calories
listening to awful house music on my iPod like most folks at my gym.


It's interesting -- they say the iPod has changed the way people listen to music, but I think going to the gym has changed the way I listen to music more than the device itself.

At first I didn't bring my iPod because I didn't mind what the gym sound system was playing. From Kelis's "Bossy" to Bloc Party's "Banquet," it was all good .. except for Neneh Cherry's "Buffalo Stance," which they still play as some sort of hip nostalgic radio staple.

After about two or three weeks, I realized the same songs were playing again and again, and I guessed this had something to do with music licensing. That's when I started to bring my iPod.


For a good 20 minute run on the treadmill, I started with some pop music. I had a period of running to Beyonce's

B'Day

, and then for a good 2 months to Justin Timberlake's

FutureSex/LoveSounds

. More recently, it was Of Montreal's

Hissing Fauna, Are You The Destroyer?

and Clipse's

Hell Hath No Fury

. With the Of Montreal album, nothing is quite as encouraging as Kevin Barnes singing "I'm in a crisis" on "Heimdalsgate Like a Promethean Curse."

For high-speed runs in the 10-15 minute range, I have a special playlist. It's usually very remix-oriented and dance friendly. Sometime it can be a little outrageous, sometimes it makes me laugh, but I never allow it to be monotonous.

It's usually music from various blogs that are introducing new artists and act as a taste-tester if I want to checkout the album when it comes out or buy it if it's already out.

Here are some of my recent favorites (not in sequential order):


Cut Copy, "Hearts on Fire (Joakim Remix)" (via

iPop

)


This remix takes me on the Star Trac treadmill from 4.0 to 6.8 to 7.5 in a matter of minutes. I know I said I don't really do the house thing, but this has so many familiar melodic elements. Cut Copy have a FabricLive album coming out, which I will definitely check out. Hear the original "Hearts on Fire" on their MySpace.



Kid Sister, "Damn Girl" (via

Pitchforkmedia

)


Holy Moses! She's cute, has a sassy Chicago accent and uses "percolate" like some common verb. The Too $hort sample from "Bossy" is simply effortless, and I love the swift production. I heard "Control" on her MySpace site -- I'm getting this shit on vinyl, but you can also find it on

iTunes. I'll be writing more about her soon.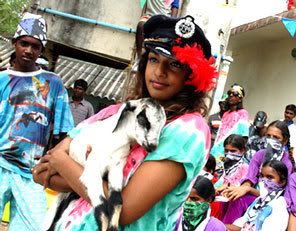 M.I.A., "Bird Flu (Diplo Remix)" (via

I Guess I'm Floating

)


To be honest, "Bird Flu" kind of creeped me out when I first saw the video. This Diplo remix transforms it from its voodoo weirdness to a sacrificial singalong to King Kong.



Rihanna, "Lemme Get That" (via

FluxBlog)
Should I buy her album? This song is really hot, but I still haven't been able to understand Rihanna's appeal. She just looks and sounds so young and her star status seems so forced. I'm not a fan of "Umbrella." If the next single is good, I'll check it out.

There's about a dozen more. I figure I can report new favorites in a few weeks. Ultimately, going to the gym has
had a great impact on my appreciation for the remix or dance single.
Never before would I have actively hunted for hot tracks for the sole purpose of staying fit. Cardio days have become the days I look forward to. They're my run-to-the-beat days. Whatever works, I guess.